Participating Artists
ROMNEY MARSH - Rodway / Kalamari Autumn 2021
Keith Rodway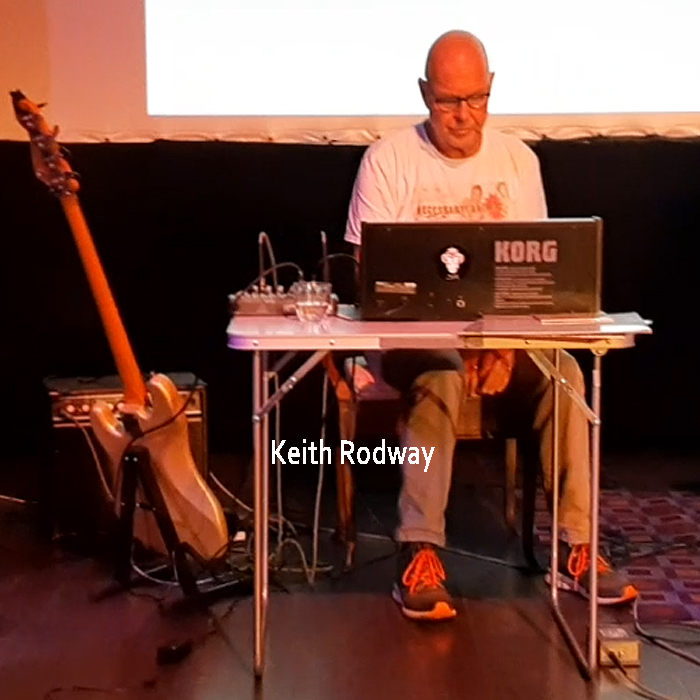 Keith Rodway
- bass / analogue synthesizer

founded the Good Missionaries Mk2 in 1979, when Mark Perry, the band's original founder, moved on to new projects. When the band split in 1981 he formed DDK with Dave Arnold and Dave Kent; and in 1985 Bailey's Machine with Dave Kent. In 1997 he recorded Eclecticus - "a guitar and techno masterpiece" (Mojo) - with 60s British guitar supremo Mick Hutchinson, and wrote and recorded material with American counter tenor Derek Lee Ragin. Since 1995 he has worked with his partner Amanda Louise Thompson, Alan Bruzon and on occasion Dave Kent, under a variety of names, a wild genre-defying band Column 258 and the latest Necessary Animals. In addition to the current recording collaboration with Kendal Eaton & Eugene Kalamari, Keith has been performing live improvisations with Simon & The Pope along with legendary art-rock & experimental music virtuoso Anthony Moore. At the time of this posting he is composing the soundtrack to a contemporary theatrical production of Macbeth.

(Left: Keith & Anthony Moore) Review by Neil Partrick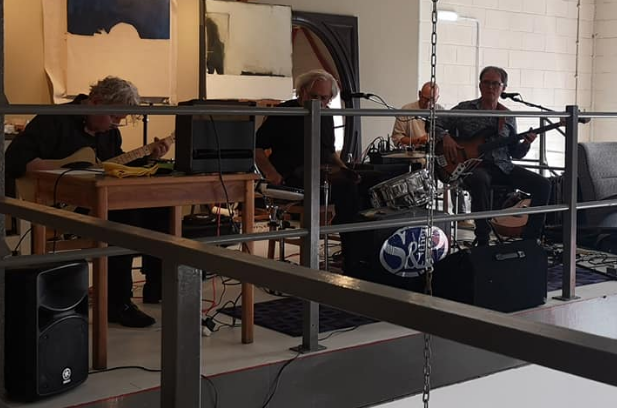 Eugene Kalamari
Eugene Kalamari
- grand piano

a self-described contradiction between recluse and nomad, has been a recording artist and multi-instrumentalist since the early 80s. He is co-founder and main contributor to gloppaddagloppadda since 2006 and has long innovated new ways to trigger and combine audio in abstract and unpredictable compositions. His brand of avant-garde jazz is sensitive, explosive and humorous, as expressed freely in his recent debut solo album - Near-Misses Of A Crash-test Dummy. "10CC were a formative influence..." (along with Be-Bop Deluxe, Bowie, Chick Corea, Jon Hassel, Zappa, Eno, Soft Machine, Scott Walker, Robert Fripp and King Crimson) "...and hardly used to write a serious song. When i first heard Keith Tipett on the Lizard album, especially 'Happy Family' it filled me with delight and laughter. It made me think you can do anything you feel and have a lot of fun with it, so, I've never compromised on that and so far, thanks to phenomenally embracing musicians, no complaints."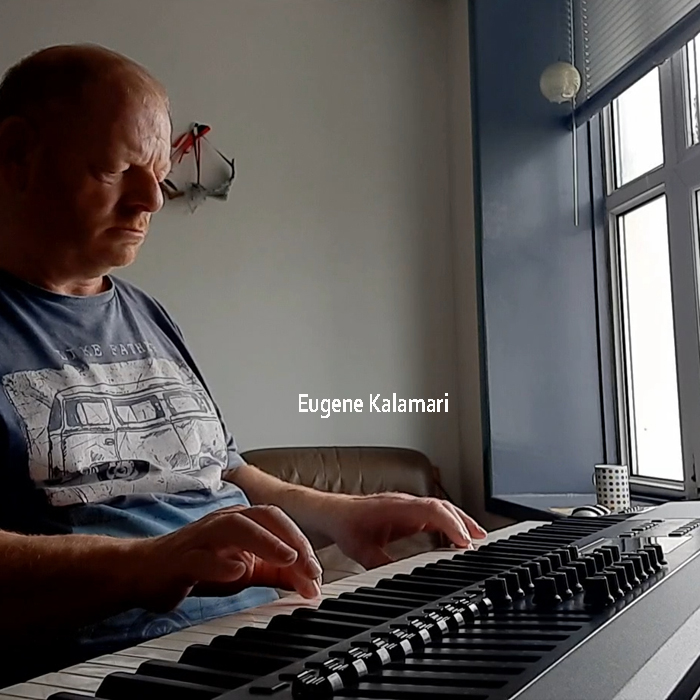 Undisclosed
Nick Weekes
Amanda Louise Thompson
Kim Thompsett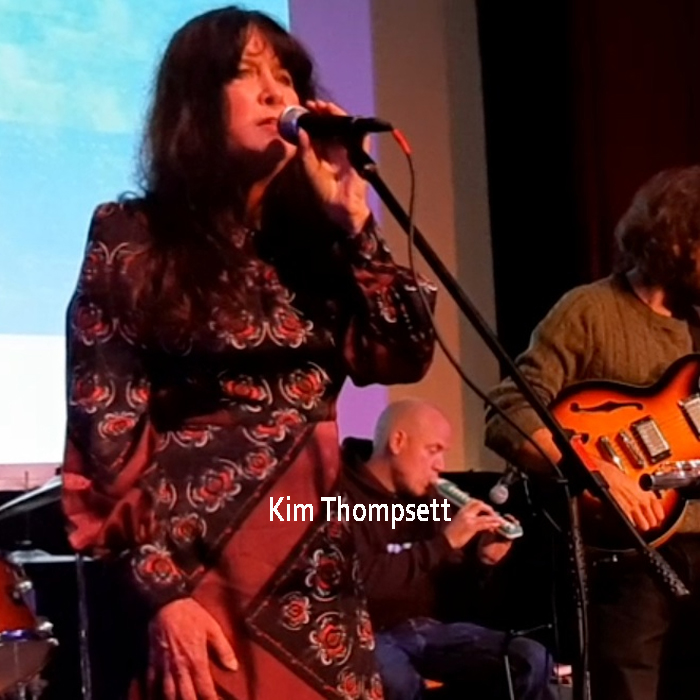 Kim Thompsett - vocal (Dengemarsh)

has been writing songs and performing solo, and with various bands, for around 20 years. Her debut album, released in 2008, entitled Songs from the Uglee Meadow, is enjoyed by primarily folk and ethereal music fans with a penchant for literary references, nature and the arcane. Her recent follow-up album, The Hollows, has a rockier feel with the addition of kit drums and electric guitar. Her themes remain very much rooted in nature and mysticism. Kim is a skilled mutli-instrumentalist and has been appearing more recently as vocalist and flautist with Necessary Animals.